Super Drain – the Pump Station design, build & maintenance experts
At Super Drain, we can offer a comprehensive top-to-bottom Pump Station service— a complete design, build and maintenance package. The expertise of the Super Drain team of technicians is recognised in Dublin and nationally, and our Pump Station services include commission, installation and overall project management for all Foul Water Pumping Station and Waste Water Treatment systems, in addition to an ongoing follow-up maintenance programme that is based on the individual requirements of each station and customer.
Sewage Pumping Station Programmes tailored to your needs at Super Drain
Super Drain can prepare maintenance programmes catering for individual Sewage Pumping Station and Foul Water Pumping Station requirements. This is vital, as pumping stations can be used for a number of applications, which vary in size, specification, distance, volume and power. Super Drain will carefully assess the requirements of every project through a site visit by one of our expert representatives, who will supply a quotation for the project. For general information about any aspect of Foul Walter Pumping Station project management, or to organise a site visit and receive a quotation in respect of a specific project, your first port of call is the experts at Super Drain.
Call Super Drain for all Percolation Area and Pumping Station Requirements
Super Drain can supply a comprehensive range of waste water treatment solutions, including Foul Water and Storm Water Pump Stations; Forward Feed for Treatment Plans; Final Effluent for Treatment Plants; Percolation Area; Forward Feed Pumping Stations and Final Effluent Pumping Stations for waste water treatment plants. The Super Drain team can handle the project management for installation and commission of all pumping stations, percolation area, and waste water treatment plants, in addition to maintenance programmes after installation, based on the specific requirements.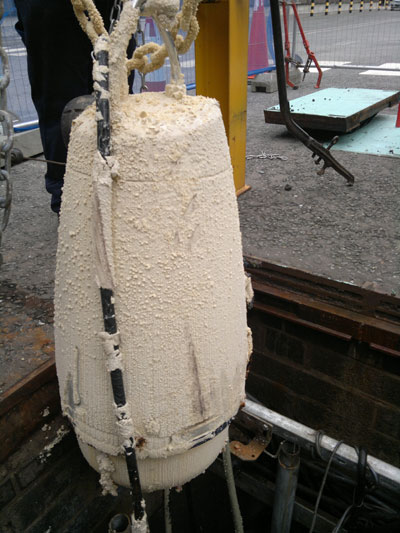 Intel AWN scaled pump – Before
Intel AWN descaled pump – After